Did you know that your Internet Explorer is out of date?
To get the best possible experience using our website we recommend that you upgrade to a newer version or download another web browser.
A list of the most popular web browsers can be found below. Just click on the icons to get to the download page.
Your browser will need to close to complete the installation and you will need to manually reload the site when finished
Search Results for Biotechnology
Job Title.
Location
Salary
Actions

Biostatistician

Our client, a consultancy serving Biopharma, Pharma, Diagnostics and Medical Device, Healthcare and Food organisations is expanding its Statistical operations and it is opening a new position as Biostatistician. The organisation has a network of international office, while this role will be based in Dublin city centre. This is a superb opportunity to get superb industry experience with the prospect of international opportunities on the horizon. The Role: As biostatistician, you will work with the principal statistician(s) to manage the relevant statistics of clinical trial...

Location: Dublin City Centre, Biostatistician
Dublin City Centre
Not Disclosed

Senior Regulatory Affairs Officer

Our client – a global pharmaceutical company – are seeking a Snr RA Officer for their Commercial base in west Dublin. Responsibilites: • Obta

Location: Dublin West, Senior Regulatory Affairs Officer
Dublin West
Not Disclosed

Regulatory Affairs Manager (Food)

Our client is a world leader in the Food sector. They are currently seeking an experienced Regulatory Manager to manage and develop a team of Regulatory Technologists, Senior Technologists and Specialists. The successful person shall improve regulatory processes, ensuring efficient, accurate and timely delivery of technical documentation to customers across EMEA. They will also ensure that products meet national and international legislation requirements. Role/Responsibilities: • Full understanding of relevant regulations globally - with a particular focus on EU, M...

Location: Kildare, Regulatory Affairs Manager (Food)
Kildare
Not Disclosed

QA Senior Associate (Contract)

Plant QA Snr Associate Level 4 Dun Laoghaire Overview: The Plant Quality Assurance (PQA) Snr Associate will typically report to a QA Senior Manager and is a core member of the site Quality Assurance team. The PQA Snr Associate will serve as Quality point of contact for manufacturing operations. The site is focused on continuous improvement of all work processes and practices, therefore in addition to routine Quality Assurance duties, PQA Snr Associates may be asked to carry out additional work functions to support site continuous improvement activities. A...

Location: Dublin, QA Senior Associate (Contract)
Dublin
Not Disclosed

Quality Assurance Specialist

Reporting to the Quality Director this is a 12 month contract for immediate start. There are excellent opportunities that additional (contract / perm) assignmen

Location: Dublin West, Quality Assurance Specialist
Dublin West
€45000 - €50000

Market Access Manager

Our client, a major pharmaceutical company based in Dublin wish to appoint a Market Access Manager to join their company. Successful candidates will require the following: Thorough understanding of Irish business and healthcare landscape Knowledge of Global and European HTA structure and strategic direction Firm grasp of customer needs for both PEA and Outcomes Research data Engaging with various national payors (HSE-CPU/NCPE/NCCP) Field Work interacting with local KOLs across therapy areas (Diabetes/Onc/Resp) Interacting with our client's HEOR team in UK/...

Location: Dublin City Centre, Market Access Manager
Dublin City Centre
Not Disclosed

Medical Advisor Oncology / Haematology

My client is a leading global pharmaceutical company with a strong presence in Ireland. They are seeking a Medical Advisor to join the team. This person must have excellent knowledge of the the Oncology / Haematologytherapeutic area. Reporting to the medical director, this is a critical middle management executive position within the company and offers strong career prospects and a high level of responsibility and autonomy. Responsibilities Scientific Leadership (25%) Contributes drafts and executes franchise. Is responsible for scientific knowledge Management. Tran...

Location: Dublin South, Medical Advisor Oncology / Haematology
Dublin South
Not Disclosed

Subscribe RSS feed for this search
Biotechnology Jobs Career Profile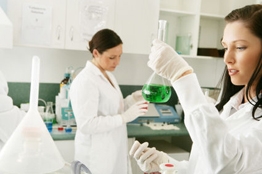 Are you looking for a biotechnology job in Ireland? Here at Life Science we have a wide selection of biotechnology jobs to ensure that you find a vacancy that meets your needs. We partner with leading multinational, indigenous and public sector organisations bringing you the best biotechnology jobs in Dublin and Ireland. All of our consultants have graduated with masters in a biotechnology discipline and between them they have worked in some of the most diverse, challenging and rewarding biotechnology jobs in Ireland. They have a thorough understanding of the biotechnology jobs market so will be able to guide you on your career path.

Have a look below at some of the outstanding biotechnology opportunites that we have for you. If you cannot find the perfect match just contact a member of our Biotechnology Jobs Team who will only be too happy to help find that perfect biotechnology job for you.